Posted by baahar | Filed under food
My Turkish friends might laugh this recipe off, because this is one of the dishes that is being made so often that it is not considered a proper dish anymore :) Nevertheless, it is a favorite among students who live away from their families (i.e., their mothers) and everyone who wants to fix a meal the quick way.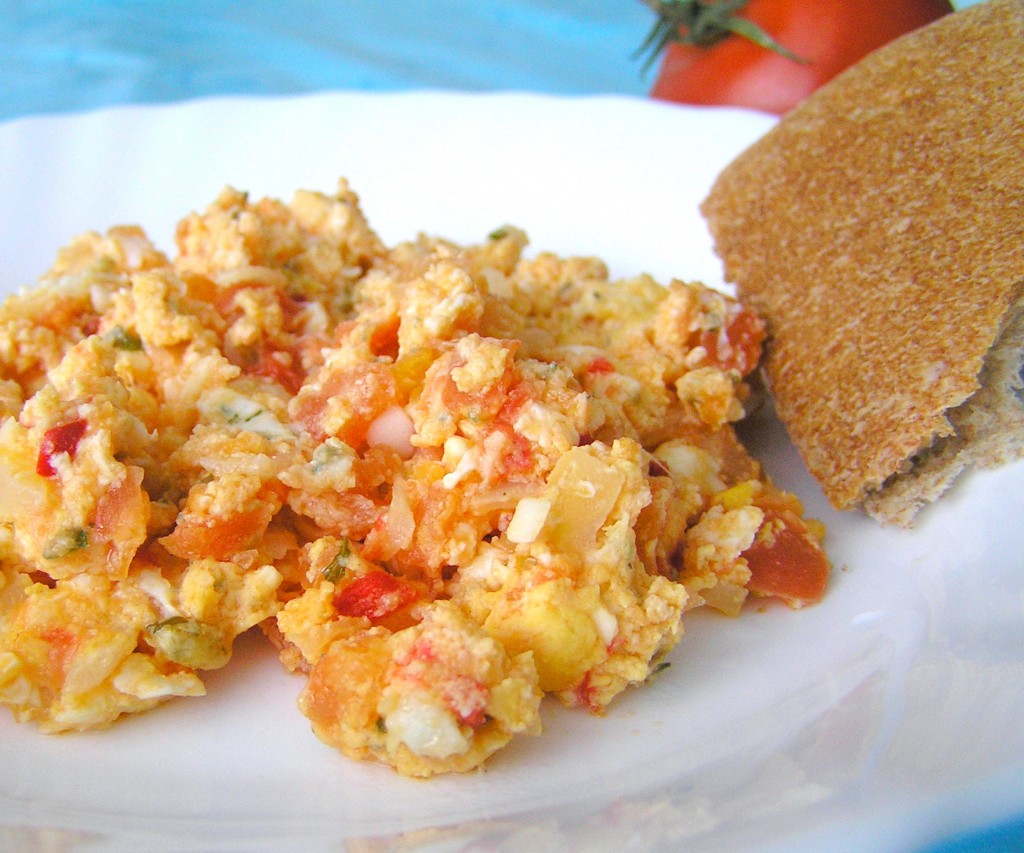 Ingredients:
1 tablespoon butter
1 tablespoon of vegetable oil
1 onion ( chopped )
1/4 paprika ( chopped )
3 tomatoes ( peeled and chopped )
some parsley
some garlic ( optional )
salt, pepper
5 eggs
Procedure:
Melt the butter in a pan add the oil and heat it up. Throw in the onions and paprika, close the lid of the pan, bring to minimum heat and let it simmer for 7 – 10 minutes until the onions are supersoft. Increase the heat and put in the tomatoes, the parsley, and garlic. Let it simmer for 3 minutes and add some salt and pepper. At the last step break the eggs into the pan and stir until the eggs are thoroughly cooked (ca 3 minutes).
I love to eat it with yoghurt and a small slice of whole wheat bread - bon appetit !
Preparation time: 25 minutes